APRO-SCREEN® DH30
smoke barrier system
for building fire safety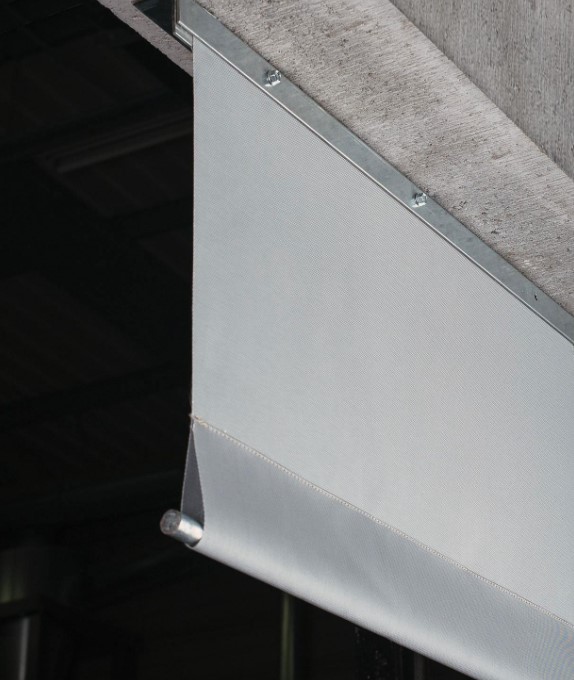 Fire protection is not just about protecting property and people from the spread of flames. It also aims to protect them from smoke and gases, which are toxic and the main cause of death during fires. Therefore, in buildings, systems are put in place to limit the spread of heat and smoke.
Called containment screens, they make it possible to compartmentalise buildings and thus create a reservoir for the smoke when a fire breaks out. By trapping the smoke, they prevent it from spreading and ensure the safety of everyone on the site. Designed for large areas such as airports and shopping centres, they are part of the passive fire protection equipment manufactured in France in our workshop. In compliance with the regulatory obligations in force, they can be fixed or mobile and provide smoke extraction from large areas.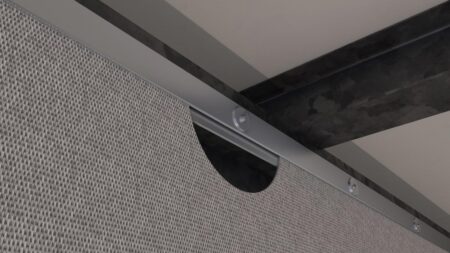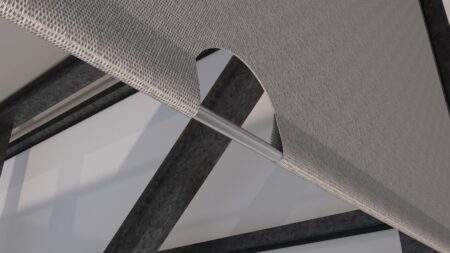 The containment screens designed by our company consist of fire-resistant technical fabrics – made of glass fibre with a polyurethane coating. Their role is to prevent the spread of smoke inside a building in the event of a fire and its fallout after cooling. They are intended to be installed in buildings that are not divided into compartments (e.g. an airport). An important element of fire safety, the firewall is fixed directly to the structure of a building, or to a specific support structure. Thanks to the technical fabrics used for its manufacture, it adapts to various configurations. Its lightness also simplifies its installation. Similarly, this vertical separation is positioned under a roof, at a predefined height that depends on the height of the building.
This containment screen can be installed in different buildings to ensure their compliance with fire safety standards. The main applications are :
Shopping centers
Public buildings
Garages
Airports
Museums
Warehouses
Technical characteristics
Classification: DH 30 fire stability according to NFEN 13501 – 4
Dimensions: Maximum height (10m), overlap (250mm), fixing point at the top every 600mm
Material: Fiberglass fabric, polyurethane coated on both sides
Thickness: 0.4 mm (± 0.06 mm)
Density: 0.450 kg/m² (± 10%)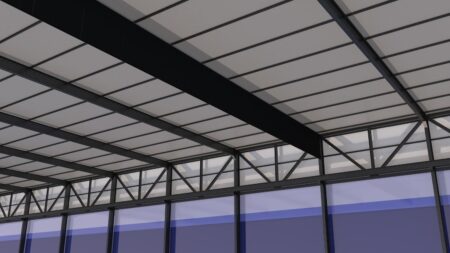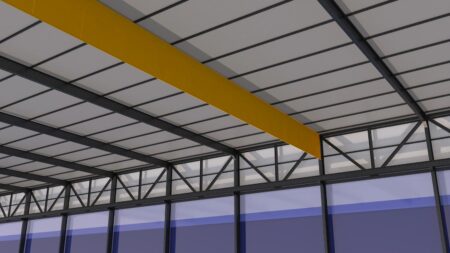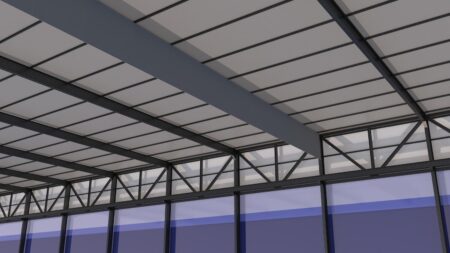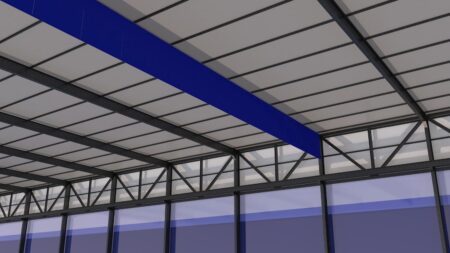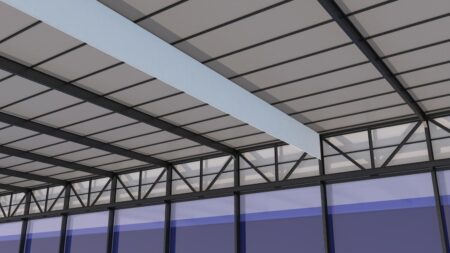 If you are interested in our product, you can contact us to present your project to us.
We can send you a personalized quote.