Textherm® screen
for passive fire protection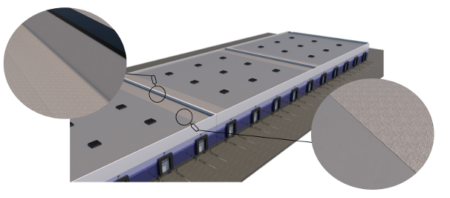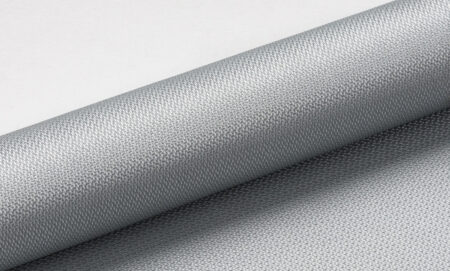 Specialized in the manufacture of constructive systems for passive fire protection applications, our team offers several fireproof products. One of them is the Textherm® fire protection screen.
Made from fire retardant glass fabric and covered with a polyurethane coating on the both sides, it offers incombustible protection to the surfaces on which it is installed, namely PVC, EPDM, TPO membrane roofs. Easy to apply, it is glued to the waterproofing membrane. Its lightness also simplifies its implementation. M0 fire-rated, it is also characterized by its resistance to bad weather and UV rays, and its great durability. Like our other products, it is manufactured in our factory in France from quality and innovative technical textiles and has been tested and validated by an approved laboratory.
Our Textherm® screen can be used to protect roof sealing in case of fire. It can therefore be used on buildings submitted to specific fire protection and safety standards. It is also suitable for parts of roofs that must be non-combustible. It is compatible with PVC, TPO and EPDM membranes and is glued in place to ensure long-term durability. Available in light grey in our catalogue, it can be made in other colours on request. It is packaged in rolls to facilitate transport, unrolling and installation. Delivery can be made directly to the construction site.
This fire protection system is easy to install and does not require any special preparation. The only requirement is that the surface to which it is bonded is clean, dry and free of grease. Next, simply apply adhesive to the roofing membrane and to our Textherm® screen membrane, and allow the two membranes to air dry for several minutes. Then glue them together.
PVC and TPO membrane compatible
Easy to transport, unroll and install
Light grey colour, other colours on request
Delivery on site
Waterproof
Fire retardant
Halogen-free
Glued installation for better durability
Classement : Euroclass A2-S1, D0 & M0
Dimensions : Largeur : 1000 mm, longueur : 50 ml
Matière : Tissu de verre enduit 1 face résine thermodurcissable
Épaisseur : 0,4 mm (+/- 0,06 mm)
Poids : 450 g/m²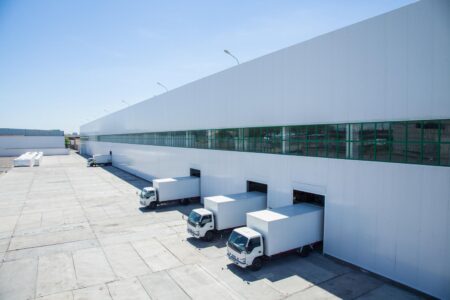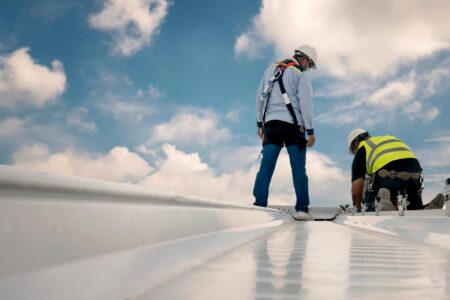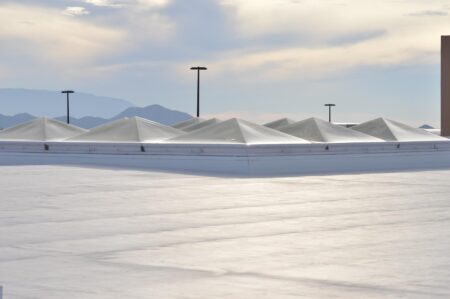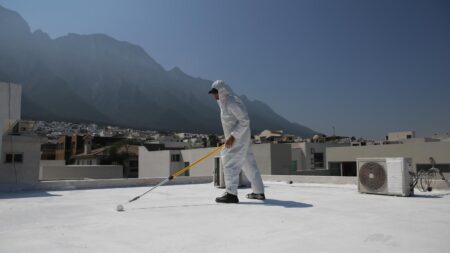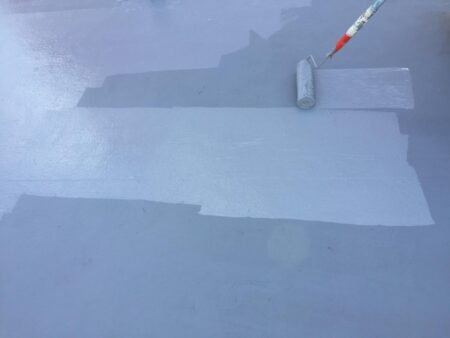 For more information on this product and to receive a quote, you can contact our team.
We are at your disposal to inform you.